Exes and Octagons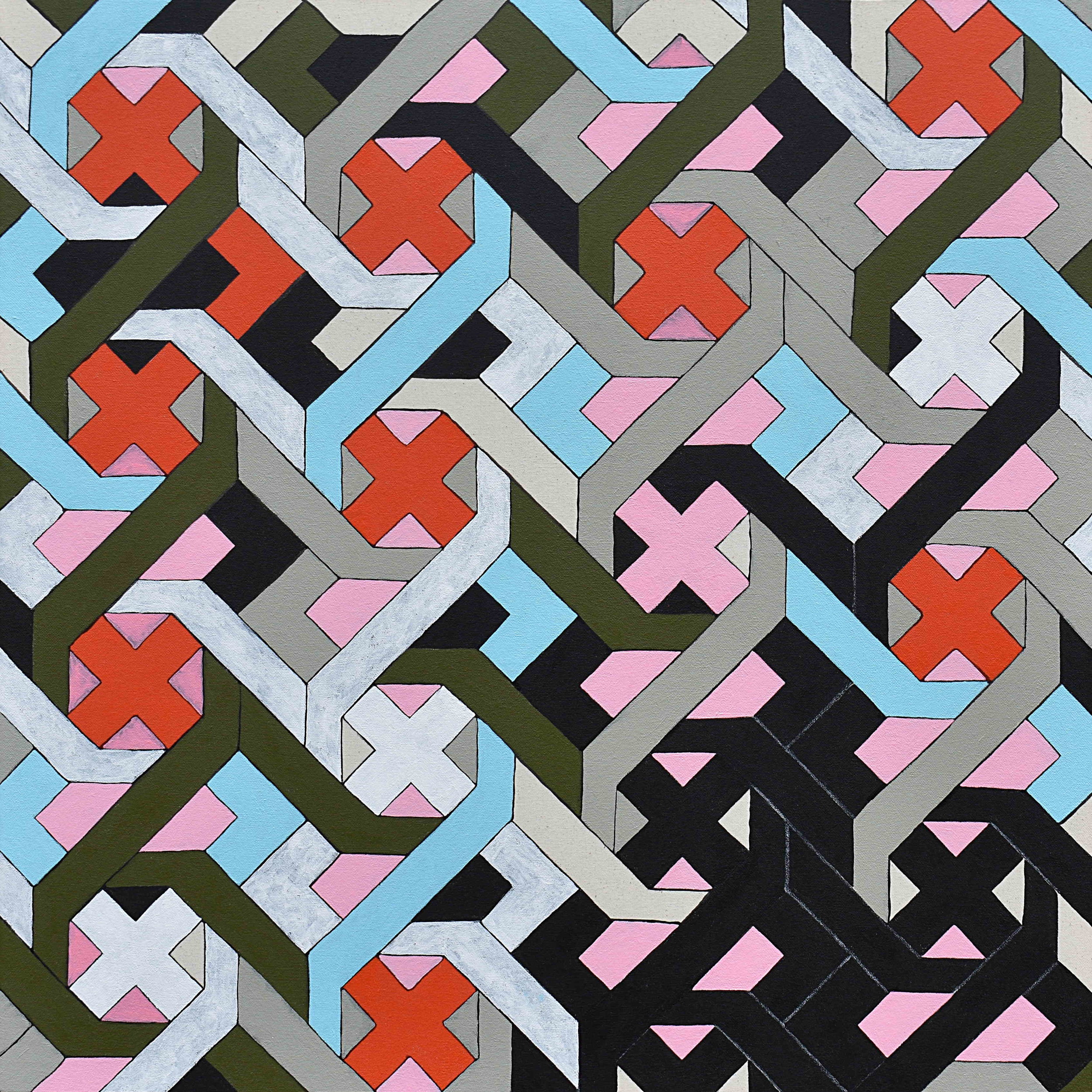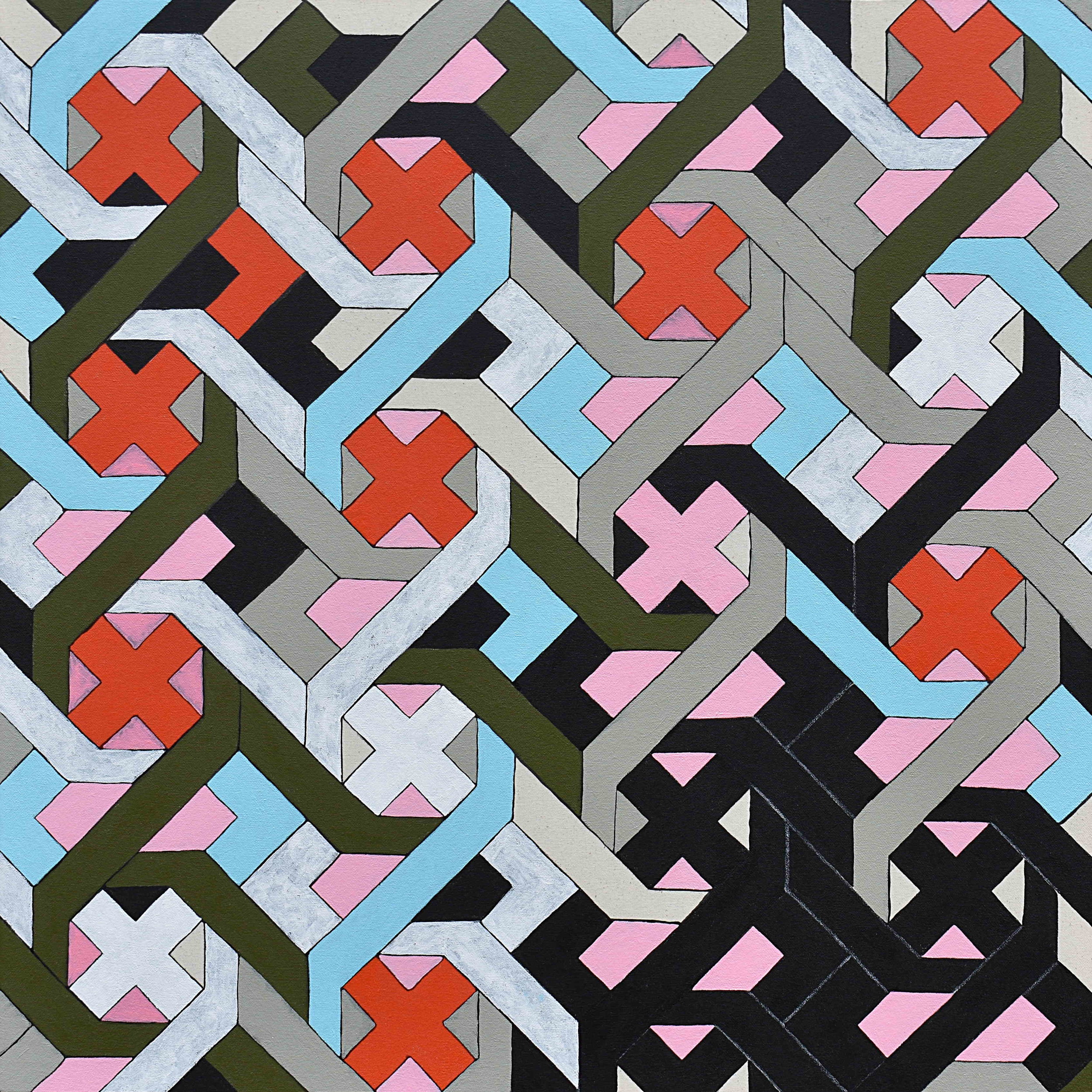 Exes and Octagons
This original abstract painting, "Exes and Octagons" is the first painting created in my "Symmetry" Series. In this series I begin with a self-designed, repeating pattern. I then add color in an improvisational way to create a fluid composition. What fascinates me about this series is how a static pattern can be brought to life by color choice. In this particular painting, the spotlight is shared by the blue segments and the red "exes". There is a third player, however - the black! The black is the villain, encroaching from the corner with tendrils intertwined throughout the painting. Maybe the black is your "ex"?

The materials used are acrylic and colored pencil on canvas.

The sides of the painting are painted black. The back is signed, titled, and wired for hanging. A certificate of authenticity is included.
FREE SHIPPING TO THE U.S. Shipping to rest of world is $40 for first item and $0 for each additional item.